What are the advantages of eco solvent printable heat transfer paper?

Wide range of eco solvent printable heat transfer paper for fabric, cotton, polyester or canvas fabrics, with higher washing fastness, and clear and bright print transfer patterns. Of course, in the process of clothing printing, the use of the media material to process is an important means to ensure high quality, so our factory also needs to continue to develop research technology, and can have outstanding results in quality.

Compared with other transfer paper materials, the Printable heat transfer vinyl roll can be used in a wide range of applications, applicable to a wide range of fabrics; at the same time, it can also be used more effectively in products. When making product selections, there should be more attention to better quality products. (This eco solvent product selection problem can be clicked)
Summarize the advantages of printable heat transfer vinyl roll:
1.The print transfer pattern is clear and bright.
2.Wide range of applicable fabrics.
3.Higher washing fastness.
4.Good wear resistance.
---
How to use printable eco solvent heat transfer paper

The eco solvent printable transfer paper roll has many adv , so it is more common in the printing of fabric patterns, and can have a very outstanding performance in terms of quality.When making product selections, from a professional perspective, it is more secure to negotiate with the factory directly.
---
We are Manufacturer of vinyl Fabrics in China. And we invite you to our next exhibition
The Next Expo is fespa in Germany.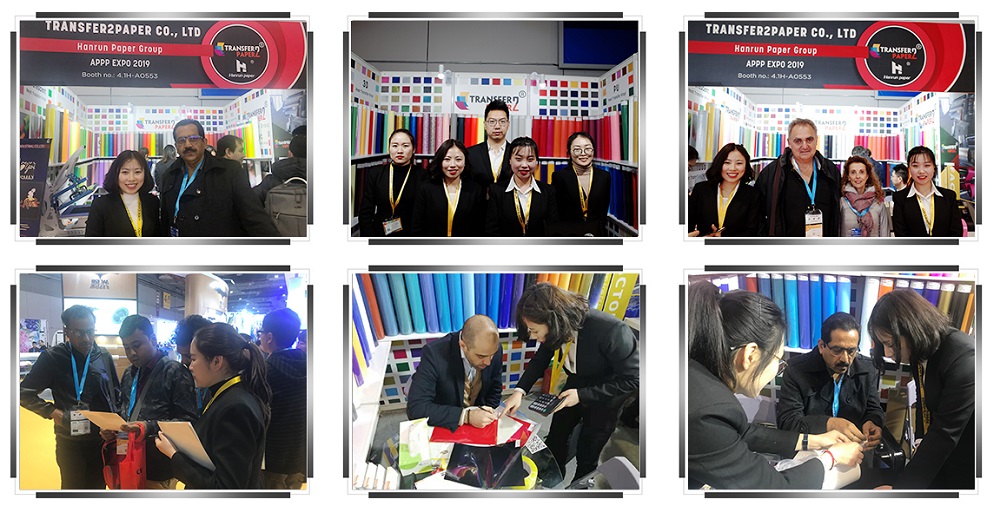 Our king products are
►Glitter heat transfer vinyl,
►Reflective heat transfer vinyl
► Flocking heat transfer vinyl.
We have more than 100+ different colors of glitter heat press vinyl, and the color is same as Siser, the quality also same as Siser quality.
And, we also accept Customized colors for you among different heat transfer vinyl types.
We are manufacturer, OEM service available. We are looking for wholesaler for our products.
---
---
---
---
---
Contact us
TEL:(+86) 17798509603
E-mail:info@transfer2paper.com
Keep yourself posted by following us on social media