Nanjing Transfer2Paper Digital Technology Co.,Ltd
Transfer2Paper is a branch of Hanrun Paper, special for heat transfer vinyl products. Hanrun Paper is one of biggest coating factroy in China, the main products is sublimation paper. Under Allen leadership, who is come from Sigapore, our market expansion increased quickly and heat transfer products sales increasing speedy, so we start to have an individual brand Transfer2Paper and invest individual coating lines for the heat transfer media, specially for the heat transfer vinyl production.
We now have 2 coating lines for heat transfer vinyl and printable heat transfer vinyl production, we can produce 25000m length heat transfer vinyl per day, and we have 2 slitting machines for roll size and sheet size cutting.
We supply all types of heat transfer vinyl and can make customized your colors.
Our main products are heat transfer vinyl, printable heat transfer vinyl, t-shirt transfer paper.
We aim to look your wear is made by Transfer2Paper products, you are unique to have vinyl.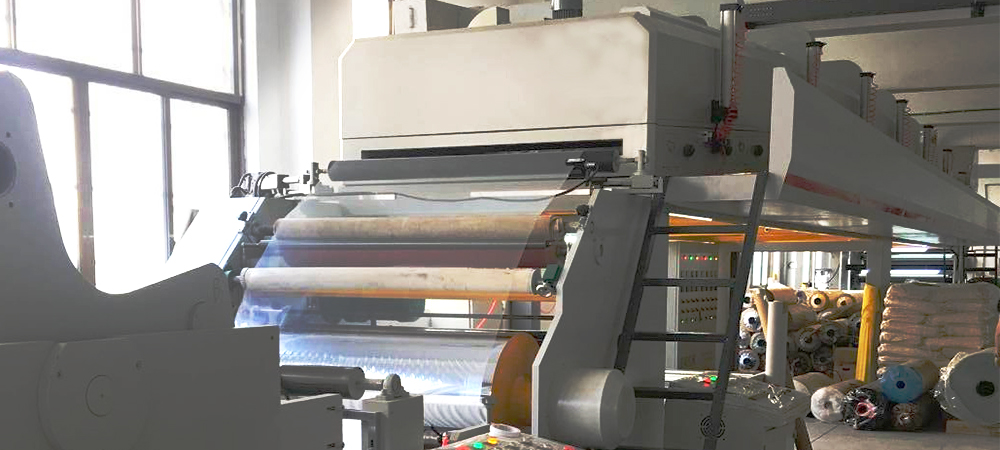 ---
Luminous heat transfer vinyl for textile
Specification
Our luminous heat press vinyl has good elasticity, strong luminous effect, long luminous time, and can be washed many times with guaranteed quality.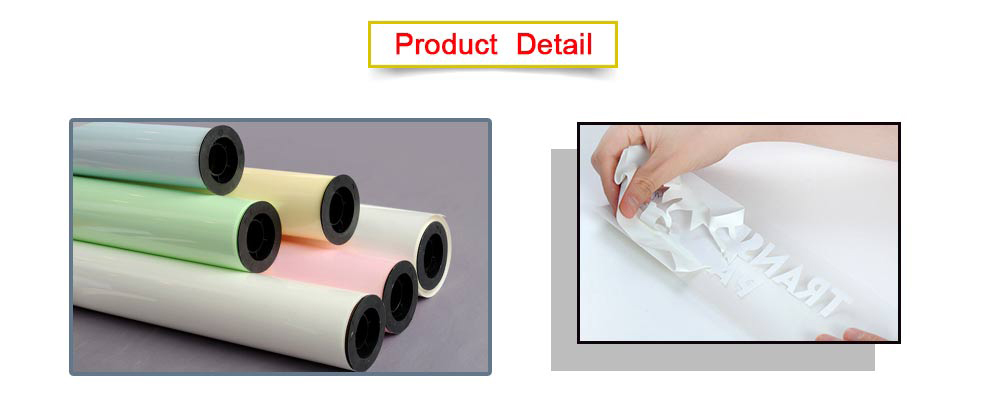 ---
Heat transfer vinyl colour chart
---
Heat transfer vinyl usage process
---
Our QC of the heat transfer vinyl
---
---
Heat transfer vinyl shipping package
---
Our warehouse
---
Exhibition in 2019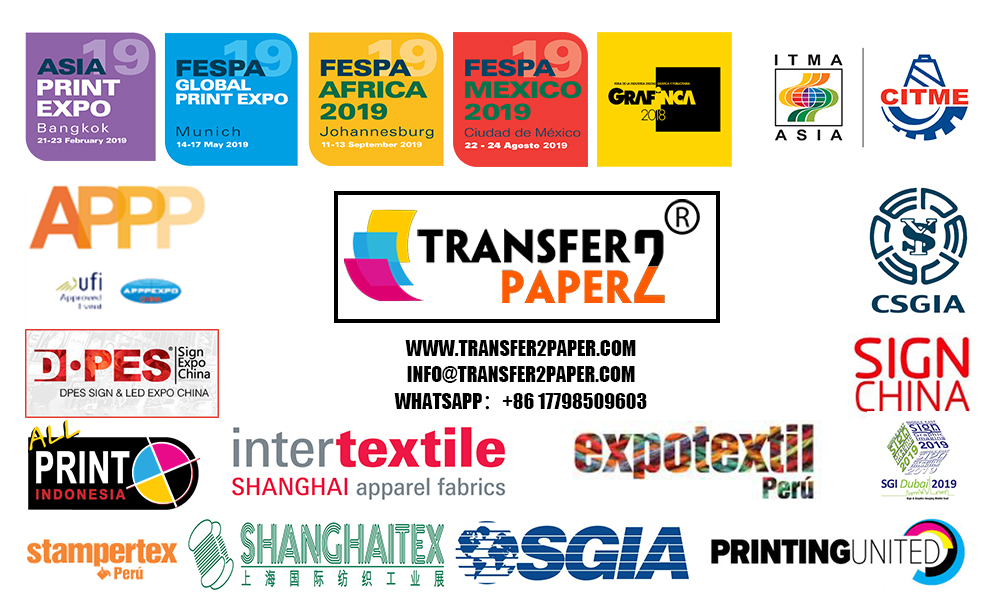 ---
Contact us
Customer Service & Orders

ORDERS & CUST SERVICE

(+86) 17798509603
info@transfer2paper.com

MARKETING
(+86)17798509603
info@transfer2paper.com

HUMAN RESOURCES
hr@transfer2paper.com

INFORMATION & INQUIRIES
(+86) 17798509603
info@transfer2paper.com