Nanjing Transfer2Paper Digital Technology Co.,Ltd
Transfer2Paper is a branch of Hanrun Paper, special for heat transfer vinyl products. Hanrun Paper is one of biggest coating factroy in China, the main products is sublimation paper. Under Allen leadership, who is come from Sigapore, our market expansion increased quickly and heat transfer products sales increasing speedy, so we start to have an individual brand Transfer2Paper and invest individual coating lines for the heat transfer media, specially for the heat transfer vinyl production.
We now have 2 coating lines for heat transfer vinyl and printable heat transfer vinyl production, we can produce 25000m length heat transfer vinyl per day, and we have 2 slitting machines for roll size and sheet size cutting.
We supply all types of heat transfer vinyl and can make customized your colors.
Our main products are heat transfer vinyl, printable heat transfer vinyl, t-shirt transfer paper.
We aim to look your wear is made by Transfer2Paper products, you are unique to have vinyl.
Our king products are Glitter heat transfer vinyl, Reflective heat transfer vinyl, and Flocking heat transfer vinyl.
We have more than 100+ different colors of glitter heat press vinyl.
And, we also accept Customized colors for you among different heat transfer vinyl types.
We are manufacturer, OEM service available. We are looking for wholesaler for our products.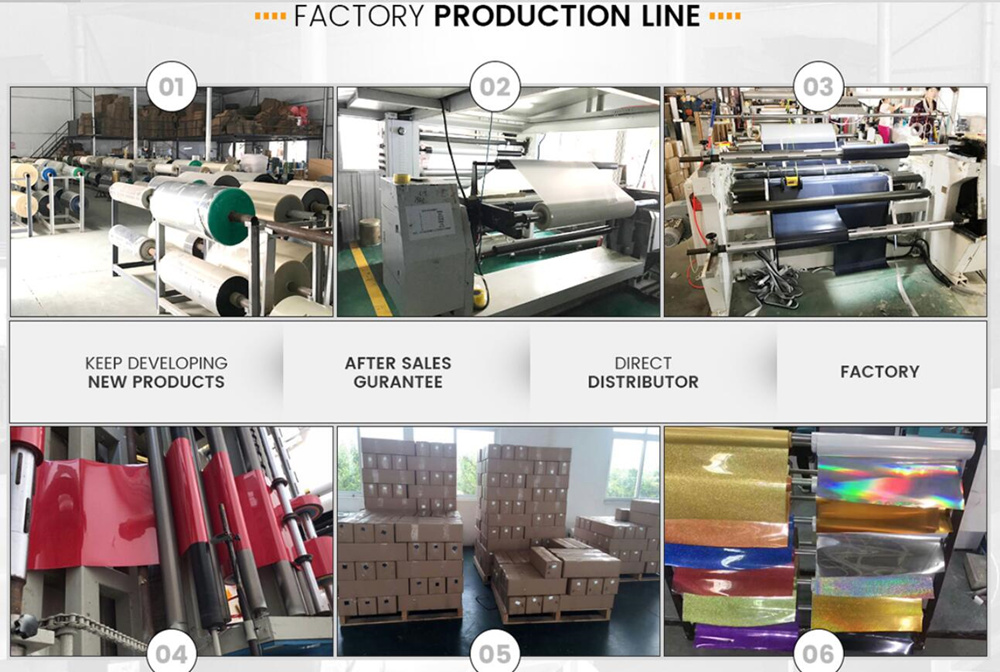 ---
Reflective Heat Transfer Vinyl for Cotton T-shirt Garment
Specification
Reflective heat transfer vinyl with many colors. It's PU based, and environment friendly material.
The heat press vinyl is easy cut on vinyl cutting machine, and easyweed, and have great outshow under lights.
Below photo show our reflective heat transfer vinyl comparation under daylight and light.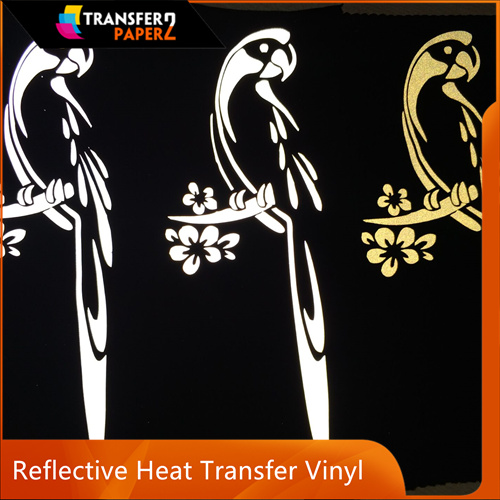 ---
Heat transfer vinyl colour chart
---
Heat transfer vinyl usage process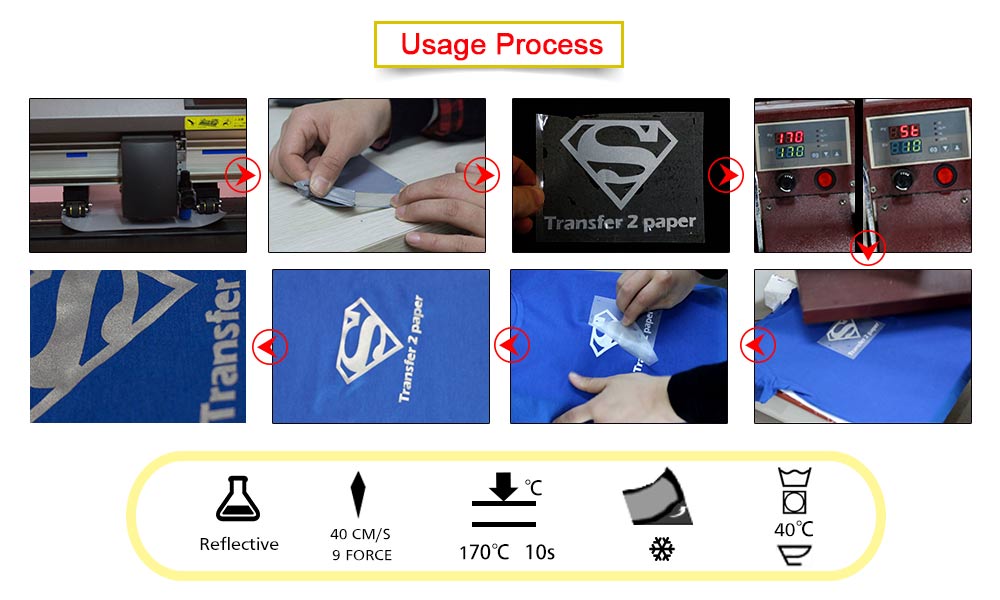 ---
Heat transfer vinyl application
---
Heat transfer vinyl solution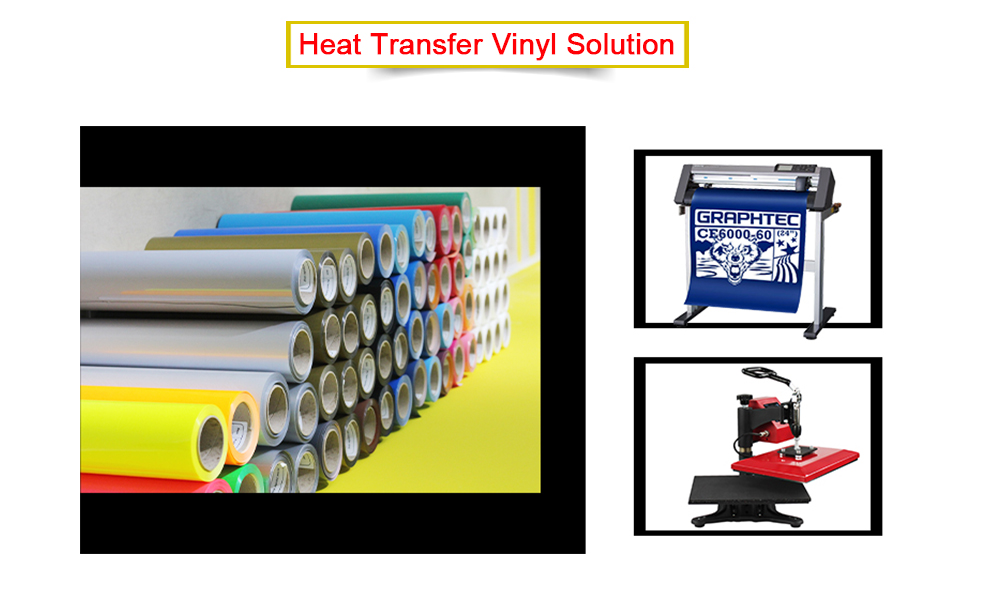 ---
Other Heat Transfer Vinyl in Hot Sale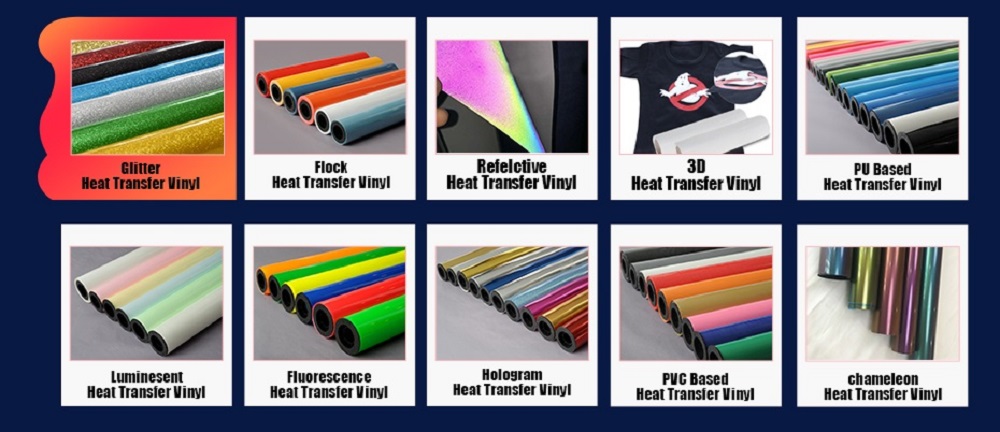 ---
Heat transfer vinyl shipping package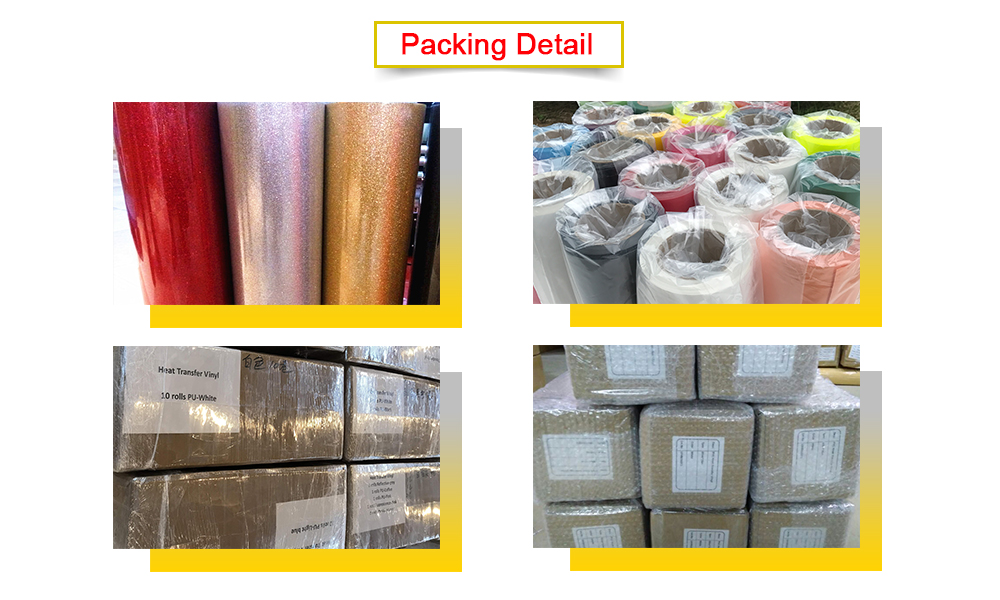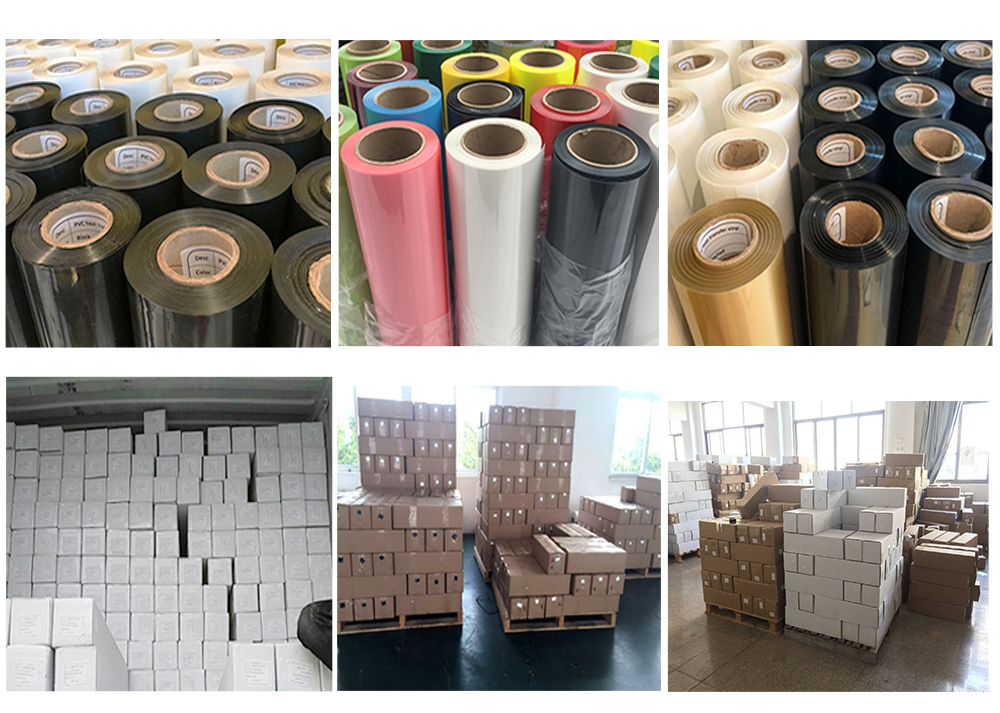 ---
Exhibition in 2019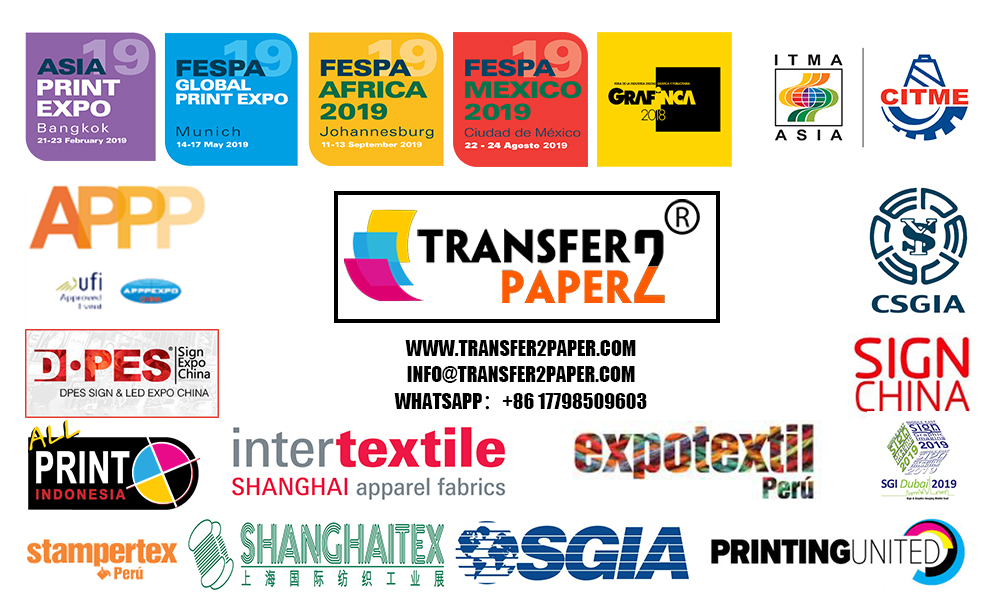 ---