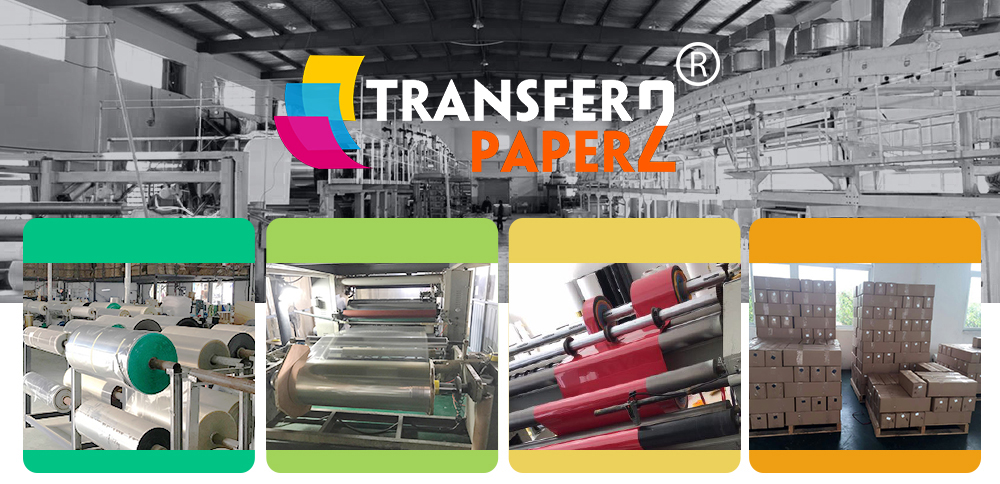 Founded in 2005, we started our business with digital printing which opened a colorful door for us of the printing world.
Later on, our current general manager brought new concept from Singapore, and we stepped into the business of sublimation paper and heat transfer paper.
In the recent years, the heat transfer paper industrial is booming all over the world, under this circumstance, Transfer2paper® is here, become an individual company and ready to transfer the world more colorful,We started to own our own factory.
Transfer2Paper® Factory gate

Transfer2Paper® supply all transfer material
Our Coating Line

Our Slitting Line

Our Warehouse
Our Heat Transfer Vinyl package
Packing Detail:

Our factory machinery staff is very complete, can accept a large number of orders, our reputation is very high, the customer's evaluation of us is also very good.
Our S
ervice
Team
We are enthusiastic about the customer team and we have a good service attitude. Our team is divided into a marketing center and sales staff. Each process is very careful.
Our Certification
We have strict requirement for our products with high quality. We do take care of our reputation. We never do one time business with you, we do long time business, because we make consumable products.
Our aim is to support our clients make profit, clients' profit is our profit.
www.transfer2paper.com
info@transfer2paper.com